Perfection Auto Works is a professional car and truck repair facility in Tucson, Arizona that provides personal service as well as reasonable prices that reflect our hands on experience. We, specialize in Porsche, BMW, Mercedes Benz, Audi, Volkswagen (VW), Jaguar, Lexus, SAAB, Infiniti, Volvo, Ford, Chevrolet, Mitsubishi, Honda, Nissan, and Toyota. In addition to complete automotive maintenance service and repair on your car, truck or van, we provide tow service, auto repair, alarm/stereo installation and repair, auto detailing, extended warranty service, and anything else you could think of for your car. Our technicians are ASE certified and repair all makes and models of cars in Tucson.
See our services section for more details.
For faster service, please fill out our Appointment Book.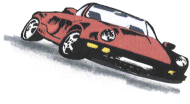 All repairs covered 1 year 12,000 miles, GUARANTEED


Perfection Auto Works is proud to offer these great products: Interstate Batteries and BG Fuel, Engine, Transmission, and Fuel Injection Additives.
We highly recommend the Liberty Watch radio program. Check it out by clicking the logo.
Perfection Auto Works uses TucsonPC for our PC service needs.
HOME | SERVICES | TECHNICAL NOTES | SPECIALS | AUTO LINKS | APPOINTMENTS | CONTACT US

Perfection Auto Works
Complete Auto Repair, Foreign and Domestic
1046 N. Beverly
Tucson, AZ 85711
520-323-8650
Copyright Perfection Auto Works, 1998-2011

www.mercedesbmwporscheaudivwrepairshops.com
This page has been visited 7331 times.